22 Nov

How Philip and Kate manage their renovation project from another country
So Philip and Kate were deciding to move to a new country, and buy a house, and then have it renovated when they were living back in the UK. No surprise that they felt "a small degree of anxiety". But here's Philip's story of how they turned anxiety into confidence. Their solution: bite-sized chunks, capable hands, progress reports and occasional visits.
Some friends immediately wanted to arrange a mental health check for us when we told them one evening in our local pub that we were retiring to Central Portugal – and we were buying a quinta which needed renovation!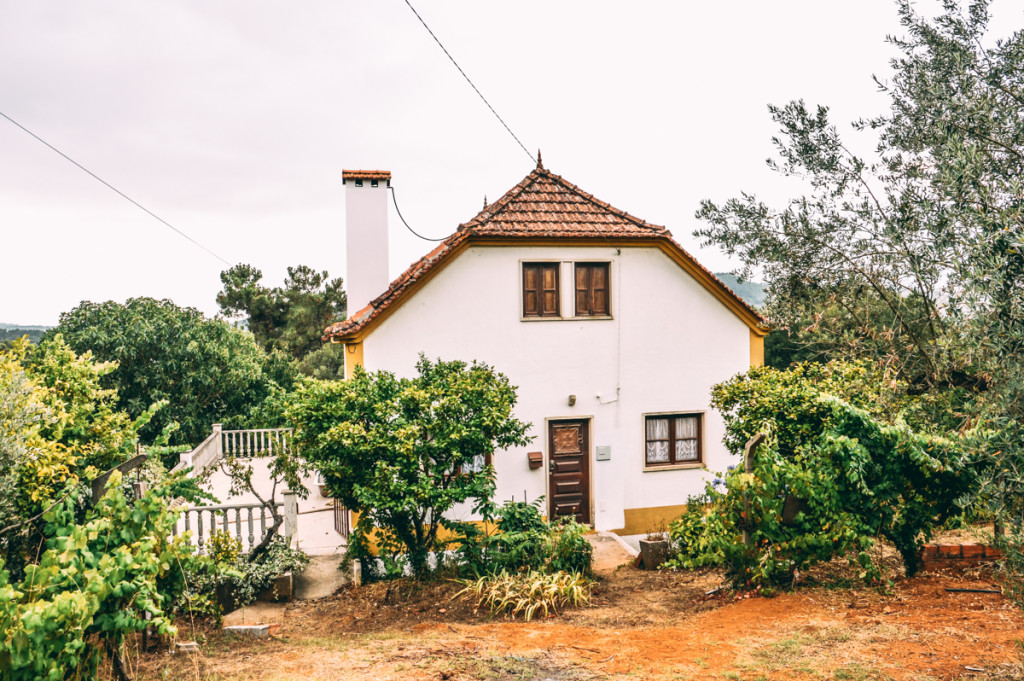 "Ooo, that's exciting, but how on earth are you going to cope with it", they chortled, "you know what foreign builders are like. You'll be ripped off, they won't do anything on time and even if they do the workmanship will be dreadful at the best. And don't forget", they went on (and on), "you'll be in England and won't be able to keep an eye on things . . . . and anyway, what's a quinta? Do you want another pint? "
Hmm, there was possibly an element of truth in that. We had rather ducked some of those issues to be honest, but we were determined. We brazened it out and asked for recommendations from people we trusted. Interestingly, the key recommendation was for us to talk to David Clifford at Silver Coast Construction, a company we had researched in the early days of our house hunting. So, we did just that. David and his Portuguese business partner, Pedro, met us at the quinta before we made an offer on the property. We wanted a preliminary 'health check'- structural not mental this time – just to make sure the roof was sound and the walls weren't about to fall down (or vice-versa) – fundamental stuff really.
David immediately put us at our ease, sensing, correctly, that we were experiencing some small degree of anxiety. We talked with David about our thoughts for the house and what might be achieved while Pedro cruised about casting a critical eye over the structure and fabric of the property.
He pointed out things which were good (nice view); things which were not so good (dodgy chimney, leaking balcony, knackered cess pit, stray cat, rotten windows and doors); he made suggestions and offered creative ideas. At no time did he suck in his breath between pursed lips!! For Pedro, everything is possible and everything can be done. In short, David and Pedro gave us complete confidence that they could undertake our project and would do so properly and to the highest standards. We had overcome a hurdle – phew!
Now, all the advice and wisdom says that we should get at least three quotes and compare them carefully. It's sound advice too. But we ignored it, made an offer on the house which was accepted, and then set about structuring a project plan with David which would form the basis of the quotation for the work we wanted to have done. We trusted David completely and in return he produced a workable budget for us.
Were we reckless? No, I don't think so. We were fortunate in meeting David and Pedro, certainly, but at no time were we put under any pressure. From the very outset our project was a joint venture. Silver Coast Construction would be working with us, not simply for us. We're comfortable with David and Pedro. David is British, so that defeats the xenophobes, and Pedro is a skilled and highly qualified builder with a fine singing voice who just happens to be Portuguese with an outstanding command of English.
Because we were not planning to move in right away, we agreed to phase the project and tackle it in bite sized chunks. It's working nicely with David's overall work programme and it's something which suits us too. It allows both parties time to consider decisions and make choices as the work advances. Since we are in the UK the dialogue can't be face to face (we don't have skype) but that's not a problem. David keeps us right up to date with progress and we exchange regular phone calls and emails – and we see little pics of Pedro and his lads up ladders, on scaffolding and down holes! We make visits as often as we can, naturally, and try to spot shoddy workmanship but without success needless to say. Everything which has been done so far has been excellent. Build quality is of paramount importance to the SCC team and clearly this is how they have won such an impressive reputation. Thankfully it hasn't been necessary for us to have been on site all the time. We are genuinely in capable hands.
The hardest part in any building project is, of course, the finishing. For us that will be late spring 2018 but if things continue to go well, as they surely will, we'll be able to organise a hat-eating party for the doom-mongers when we move in.
David says: It's a real pleasure for us to be working with Philip and Kate, and we're delighted that together we came up with a project plan and a project management style that is working so well for both sides. As you say, Philip, the key for us is to work with you, not just for you. I can agree wholeheartedly about Pedro's excellence as a builder; maybe his singing voice is more a matter of personal taste?